Last couple of months, we did a poll on where everyone is at with their Training Needs Analysis (TNA) for 2022!
We're entering a new year real soon and 50% of the respondents said they plan to do it in November and December!
When carrying out a TNA, there are several steps involved (which may vary according to every L&Ds preference), but I'm sharing the 4 general steps in the slides below!
After finishing with Step #4, what should you do next?
(Swipe till the end to find your answer!)
What's the most challenging part of carrying out a TNA at your organization?
The complicated methods?
Lack of corporation from employees?
Or others….?
Comment down below!
#training #planning #TNA #learningandevelopment #HRmanager #compassmindasia #sherinshares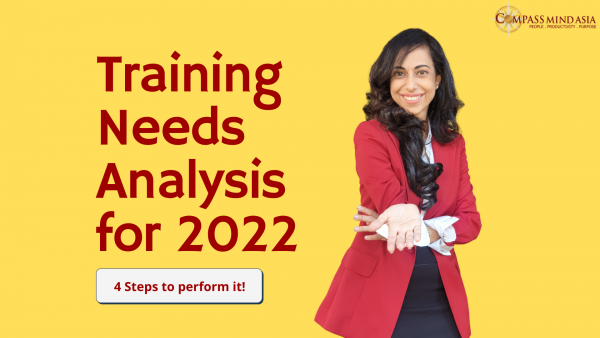 Intro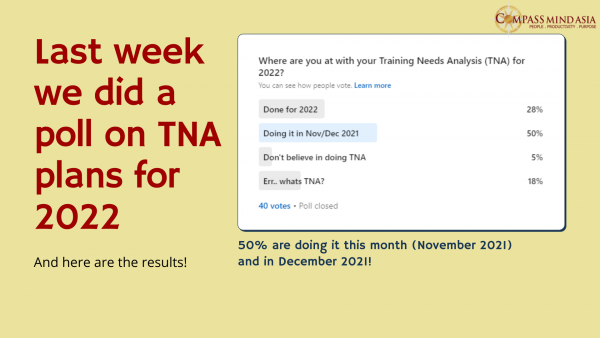 Poll Results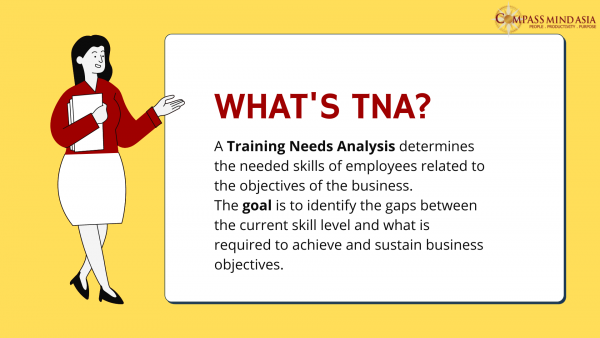 What's TNA
Step 1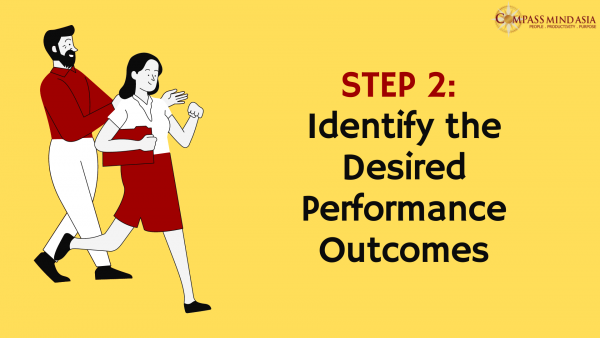 Step 2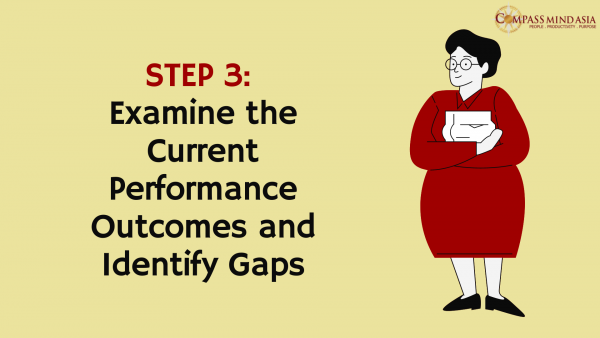 Step 3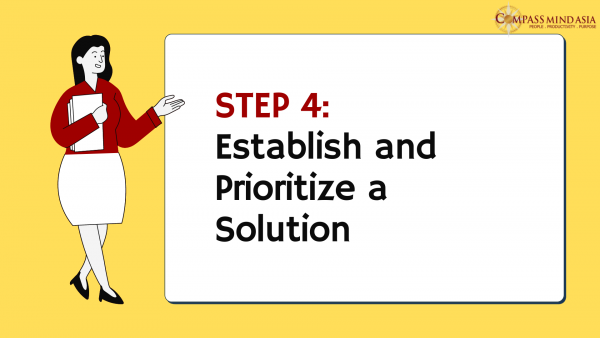 Step 4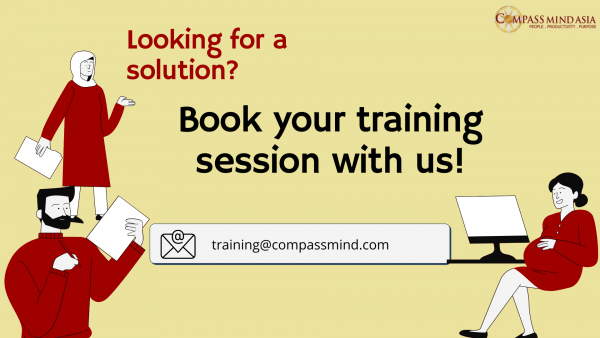 What's Next?